Dave Copley and Marlene Boegli
Dave Copley and Marlene Boegli operate their flute workshop in Loveland, Ohio. Their philosophy is to combine painstaking traditional craftsmanship with a solid grounding in engineering and scientific fundamentals, to create instruments with excellent performance and enduring quality and value. Dave and Marlene live with their two children in the scenic valley of the Little Miami River in South-West Ohio.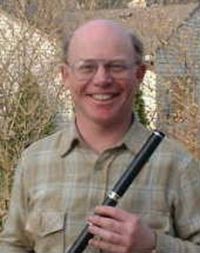 Dave was born and grew up in England. He followed an engineering career with Rolls Royce, and then with the General Electric Company, dedicated to improving the reliability of aircraft engines. He has published many technical articles on the use of acoustics to test advanced materials and still does some consulting work in that field. He moved to the United States in 1979, and developed an increasing enthusiasm for Irish music, taking up the tin whistle and later the flute. He is a member of the band Ceol Mor, as well as being a regular at music sessions at the Dubliner and Hap's in Cincinnati.
He began flute making initially as a hobby, and it proved to be a successful combination of his diverse experience in music, acoustics, and world-class engineering. Eventually Dave and Marlene had advanced their flute designs and manufacturing techniques to the point where they were able to begin producing instruments for sale.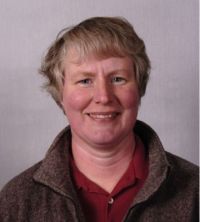 Marlene studied as a silversmith and jewelry maker, and specializes in the metalworking aspects of the flute-making craft. She grew up in Cincinnati, with German-Swiss heritage and a family tradition of high-precision engineering. When not working on flutes, she breeds sheep, and produces handspun yarns, handwoven goods, and custom jewelry.